Test your Temperature Bricklet
To test the Temperature Bricklet you need to have the Brick Daemon and the Brick Viewer installed (for installation guides click here and here) and the Brick Viewer has to be connected to the Brick Daemon.
Connect the Temperature Bricklet to a Brick with the supplied cable (see picture below).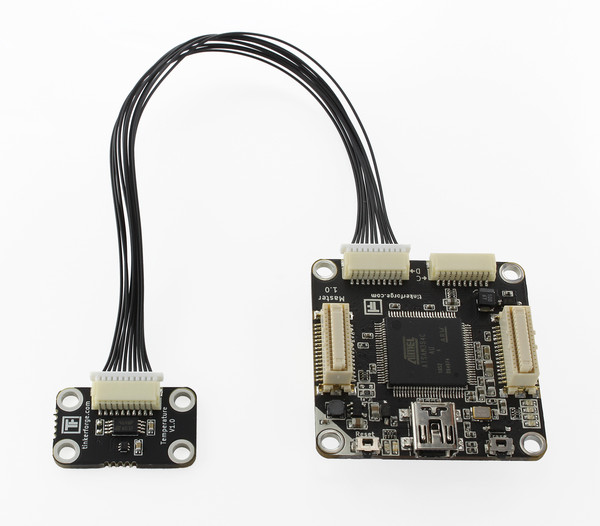 If you connect the Brick to the PC over USB, you should see a new tab named "Temperature Bricklet" in the Brick Viewer after a moment. Select this tab. If everything went as expected the Brick Viewer should look as depicted below.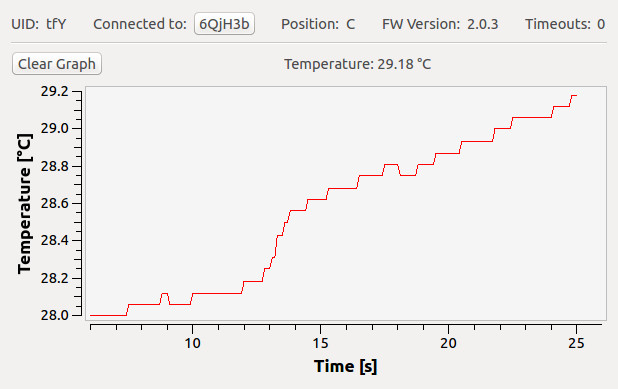 Put your finger on the sensor to see the temperature rising (or falling if it is extremely warm in your room).
After this test you can go on with writing your own application. See the Programming Interface section for the API of the Temperature Bricklet and examples in different programming languages.