RED Brick - Program Tab
The program tab of the RED Brick tab of the Brick Viewer is the most important piece of user interface for the RED Brick. It can help you to upload, modify and monitor your programs.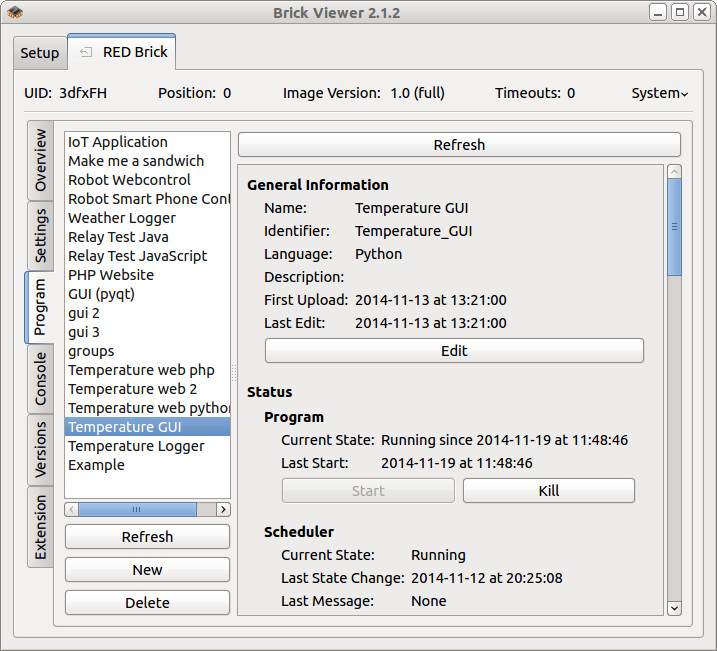 If you start the RED Brick for the first time you will be presented with an empty program list and three buttons:
Refresh: Refreshes programs tab
New: Starts "New Program" wizard
Delete: Deletes selected program
After you have uploaded your first program you can select the program and information about the program will be displayed on the right. You can edit the configuration and also view and download logs.
Uploading a program to the RED Brick consists of 8 easy steps that you are guided through by a wizard: