Tutorial - ESP32 Firmware
The ESP32 Firmware is a modular firmware and utilizes PlatformIO. This tutorial explains how the ESP32 firmware can be extended by your own module. As an example we build a module which interacts with a RGB LED Button Bricklet. As editor Visual Studio Code is used.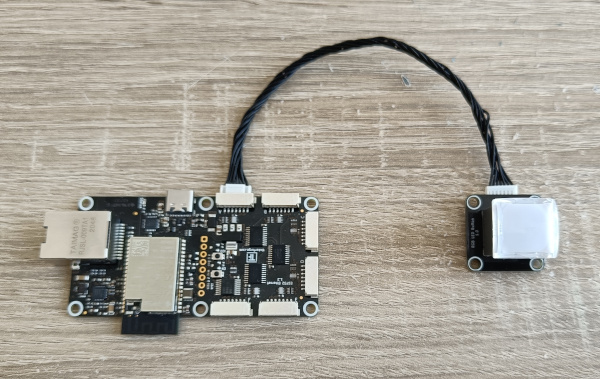 First the ESP32 firmware setup to build the standard firmware has to be prepared. Please follow the steps of the ESP32 Firmware documentation.
All paths and file names in this tutorial are related to the software/ directory of the ESP32 firmware. Also make sure to open the software/ directory in Visual Studio Code as the PlatformIO project directory.
This tutorial consists of five phases. Each stage of expansion of the new module are already included at the ESP32 firmware but not used. We explain these stages in the following step by step.
A ESP32 Brick and the ESP32 Ethernet Brick can be used for this tutorial. The only difference between these two Bricks is the .ini file that will be modified during this tutorial:
ESP32 Brick:

esp32.ini

ESP32 Ethernet Brick:

esp32_ethernet.ini
To enable the respective stage the name of it has to be added at the end of the custom_backend_modules and custom_frontend_modules options. After that the firmware has to be build and uploaded to the Brick by "Upload and Monitor" in Visual Studio Code.