Master Brick 2.0
Edit: Since there have been some questions about this: The Master Brick 2.0 and the shielded cables are completely compatible to the old Master and the other Bricks, Bricklets and cables.
From now on the new Master Brick 2.0 is available in our shop! Every order that is shipped after November 26th and contains a Master Brick will have version 2.0.
We are unexpectedly already out of the old Master Bricks and version 2.0 can be shipped earliest on November 29th, so there will unfortunately be a short delay in the shipments.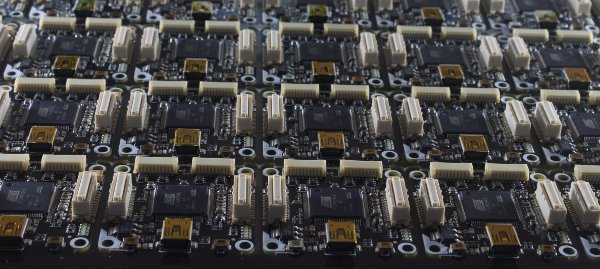 Master Brick 2.0 can be seen as a rugged version of the older versions. The new features include:
Protection against 8kV ESD discharge on all 40 pins of the 4 Bricklet ports.

Bigger over voltage protection diodes.

More efficient input diode, thus smaller voltage drop and more voltage for 5V Bricklets (e.g. IO16 and Analog Out).

3.3V rail inside stack now protected against short circuits.

Automatic analog-to-digital converter calibration (in hardware). This allows for a more precise read out of analog Bricklets.

Fixed voltage regulator instead of switching regulator for generation of 3.3V.

Bigger component packages (0603 instead of 0402).
These changes increase the production cost, but we decided to keep the old 29.99€ price point. Since the price is the same, the new Master Brick 2.0 will completely replace the old Master Brick version.
Below you can see a selection of the Master Brick evolution that we had so far: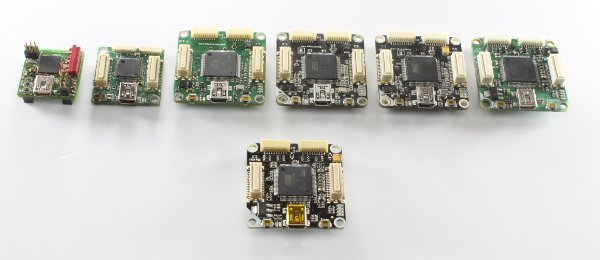 From left to right:
Very first prototype, size 2.5x2.5cm, uses 8bit microcontroller. This is from late 2008!

First prototype with a cortex-m3 microcontroller. It looks already pretty similar to the Master Brick 1.0. The Bricklet connectors on this are absolutely tiny and impossible to use :). There are 5 different versions of this, with different board-to-board connectors.

First prototype of Master Brick 1.0

Master Brick 1.0

Master Brick 1.1

First prototype of Master Brick 2.0

Master Brick 2.0
Shielded Bricklet cables
We now also offer something that has been asked for many times: Shielded Bricklet cables.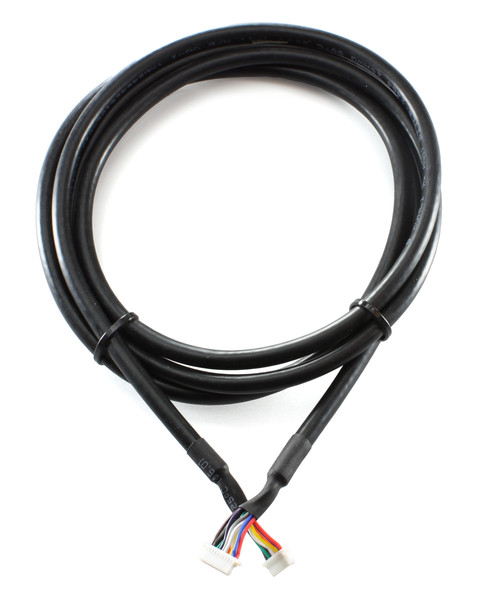 The shielded Bricklet cables reduce EMI/RFI interference and are more robust towards external EMI/RFI interference. The rubber jacket of the shielded Bricklet cables also protects against mechanical stress.
The acutal shield of the cable is properly connected to ground on only one side of the cable: