Update: You don't have to worry about delivery delays anymore. Our laser cutter will be fully functional again starting from 25th of July.
Unfortunately we had a small accident. Our laser cutter caught fire. Don't worry: Nobody got hurt and the company building is still standing!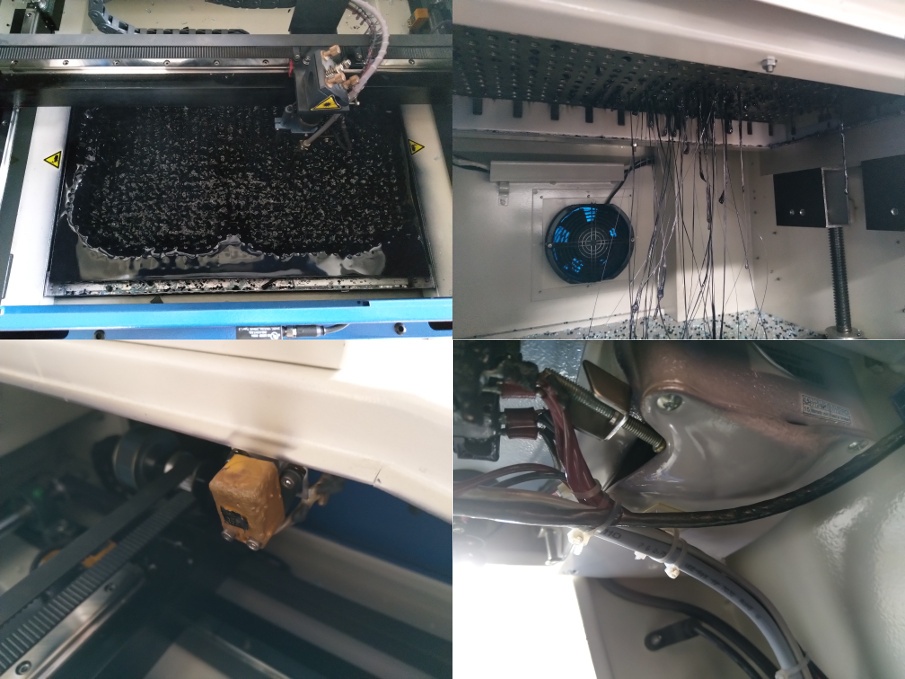 It is not yet clear if it is a total write-off or if it is economically justifiable to send the laser cutter back to the manufacturer for repair. Nevertheless both option (new laser cutter or repair) will take several weeks.
We use the laser cutter for the kits (brackets for the Weather Station, Server Room Monitoring kit, Blinkenlights etc), for all of our enclosures and the mounting plates. We don't have a big stock of these parts. They are mostly made just in time when they are ordered.
If you order a kit that includes laster-cut parts we will still ship the parts of the kits that are available and ship the unavailable plastic parts in a second delivery when they are available again.
We don't know the exact time it will take to get everything running again, but even in the best case there will be a significant delay.
We apologize for any inconvenience!