The Industrial Digital In, Digital Out and Quad Relay Bricklets are now available!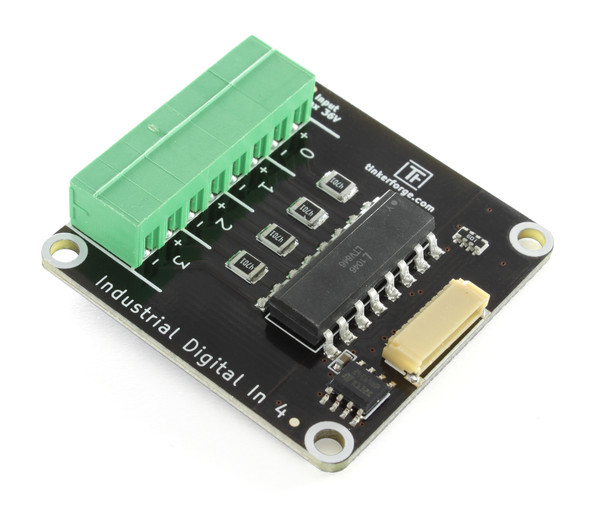 All of the Industrial Bricklets are galvanically isolated. They are perfectly suited for interfacing with industrial controllers, such as PLC's or frequency converters or to interface other 12V/24V hardware.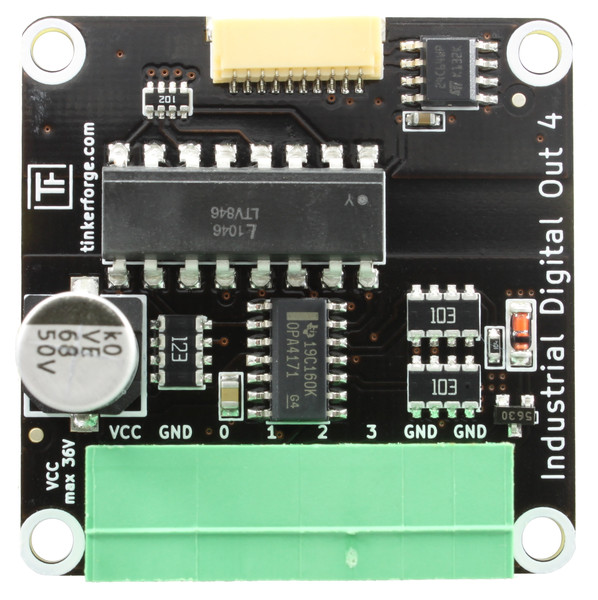 The Industrial Bricklets are also the first Bricklets that allow software grouping. This feature makes it possible to group up to four Industrial Bricklets together. Without grouping it would be necessary to do multiple function calls to read or set a state of a group, so the state of the group would not be read or set simultaneously. With grouping this is now possible.