In cooperation with Netways we developed a new and bigger Server Room Monitorning Kit. The result looks great!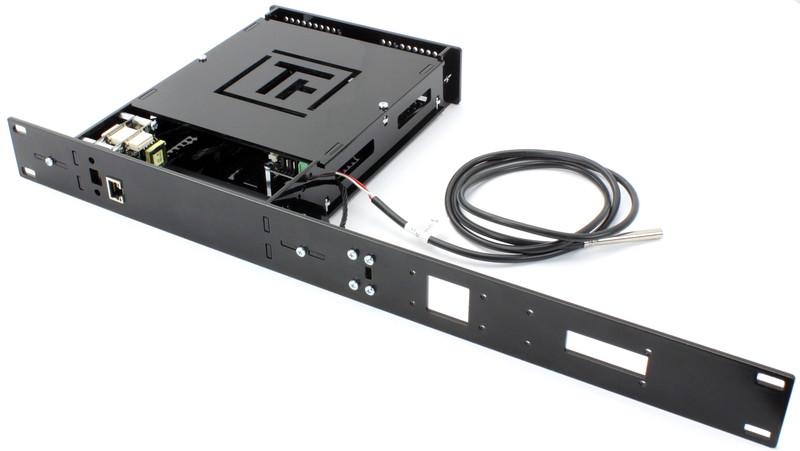 Because of the bigger enclosure the kit is more flexible than ever. It is now possible to use up to 8 PTC Bricklets and mount them in the enclosure.

Cooperation with Netways:
Netways has a team of 60 employees, they describes themselves as follows:
"For more than 20 years, the NETWAYS Group has been supporting companies in monitoring and automating their infrastructure and software components based on open source."
Netways has developed a plugin for the kit and the kit is available in the Netways shop: https://shop.netways.de/produkt-kategorie/ueberwachung/hersteller/tinkerforge/