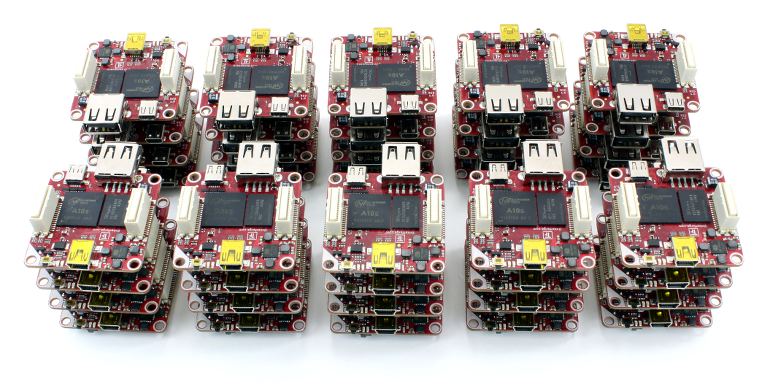 The long waiting time will be over soon! We plan to release the RED Brick in early December.
In the photo above you can see the yield of a small test production of RED Bricks. At the beginning of the week we produced a small quantity. The goal was to recognize problems with faulty/defective components as early as possible. The production run was not completely without issues, but we did not have bigger problems. This means that we can start the production in the end of this month.
Unfortunately there are still many open todos. Currently we are working with full speed to get the software in a usable state. We still need to implement some small things, test a lot and of course fix bugs. But all in all things are going well. We did already start with the documentation, but there are still full sections as well as a final touch missing. Additionally there are marketing todos like making photos, press releases and a video for the RED Brick.
As you can see, there won't be any boredom in the Tinkerforge headquarters. Nevertheless we are optimistic that we will be able to release the RED Brick in early December.
Stay tuned!
You don't know what the RED Brick is? Read our old blog entries (chronological order):