Some time ago we announced the Giant Game Pad, today we finally want to release it.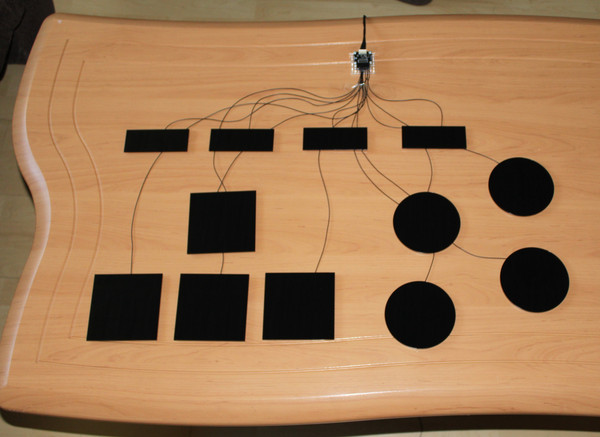 It is possible to build a giant touch controller (for example to control games). The kit consists of different plastic pieces which can be used as touch pads. Depending on the application the user can choose the necessary pads and can connect them to a Multi Touch Bricklet.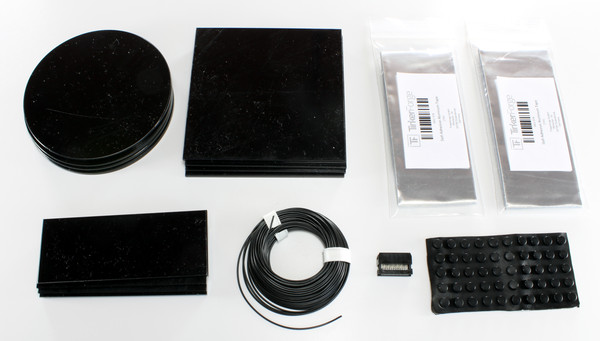 The kit is designed to resemble the pads of a (S)NES controller and consists of:
4x 10x10cm square for the D-Pad

4x 10x4cm ractangle for Start, Select and two additional buttons

4x 10cm circle for A, B, X and Y
To turn the PMMA pieces into touch panels the following items are included:
2x Self-Adhesive Aluminum Tape (1m)

1x Stranded Wire 1x0.14mm² (10m)

1x 12 Pole IDC Connector

12x Self-Adhesive Non-Slip Rubber Feet
We look forward to seeing your projects with this kit!