The CeBIT last week was a success for us. Our booth was always busy, sometimes we couldn't even talk to all of the visitors. We are sorry for the visitors that wanted to visit us but couldn't wait long enough to speak to us. There definitely wasn't any boredom for us ;-). Many thanks for all of the nice conversations and suggestions.
Now that the CeBIT is done, we want to publish a new Bricklet this week: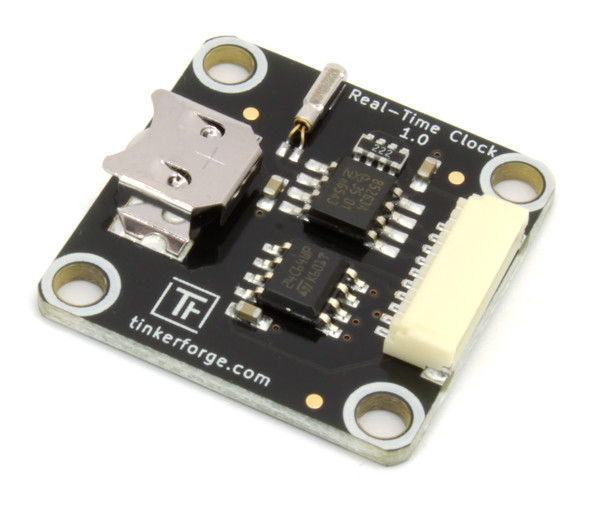 The Bricklet is equipped with a real-time clock, that keeps date and time. Typically you would use it in applications where the current time is needed but not available. This is often the case if you use a single board computer without a real-time clock (e.g. RED Brick or Raspberry Pi) and there is no connection to the internet for NTP.
A RED Brick example program is already available on github.