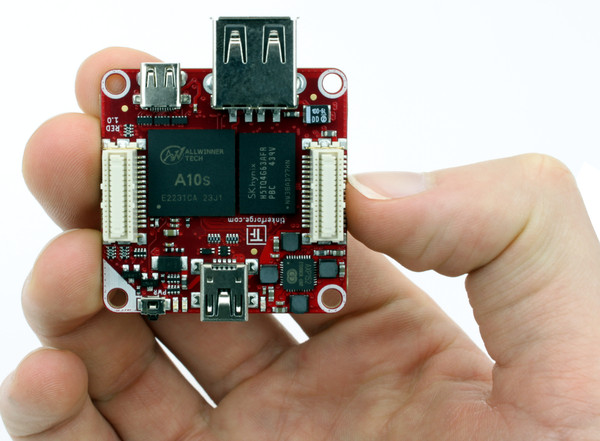 It's happening! After nearly a year of development and in sum over 7400 hours of work, we are able to release the RED Brick today! The last days were suspense-packed for us, since we had some small delays. The delays nearly put a release date before Christmas at risk. Up until yesterday we did not know exactly if we would be able to release the RED Brick on schedule. However, now the time has come, the RED Brick is available in our shop for 69.99€.
In the last few days we gave the RED Brick away to a small group of testers, they gave us lots of feedback and found many bugs. All of the bugs should be fixed in the current release version, some of the improvement suggestions will be added to the Software in the next few weeks. Please write us an email (info@tinkerforge.com) if you find more bugs or if you have other constructive feedback!
We look forward to your feedback!
Please note that the stack communication had to be changed for the RED Brick. To be compatible, all of the Brick firmwares need to have a version of at least 2.3.0. Otherwise they won't be recognized in the stack.