As of now you can by MakerBeams in our shop! It is the perfect mounting solution for Bricks, Bricklets & Co.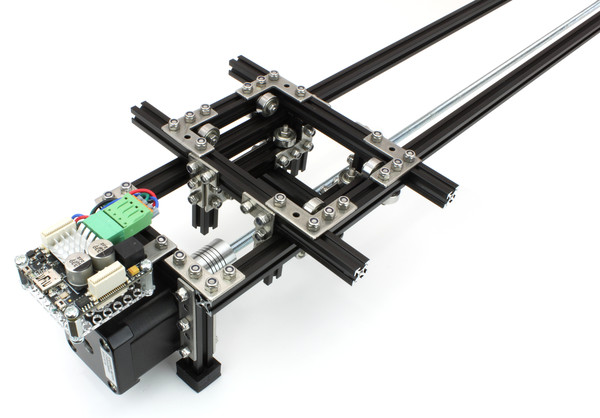 MakerBeam is a versatile and lightweight structural system with a cross section of 10x10mm. It has endless building possibilities in desktop size and uses Mini-T, which is a smaller version of the T-Slot standard that is widely used in industrial automation. Each beam has a 8mm deep 2.5mm diameter threaded hole on both ends, sized for normal M3 screws. The profile system is very light, each millimeter of beam has a weight of only 0.136g. You can use MakerBeam to build the mechanical structure for robots, CNC projects, camera sliders and other cool projects! The official MakerBeam website has a big list of example projects.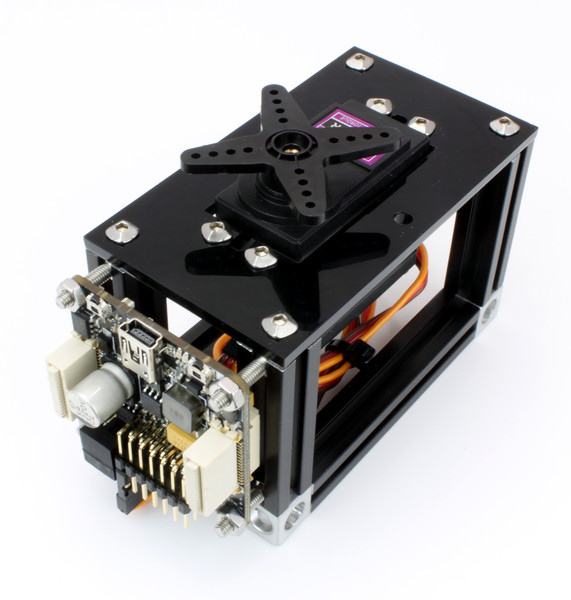 With MakerBeams we are extending our range of accessories. As a next step we want to add motors (stepper, servo, dc). We are currently testing different motors from different manufacturers, stay tuned!
As soon as we received the first beams and brackets we of course had to start tinkering with them immediately ;-). We were able to mount different Bricks and Bricklets into a frame in no time: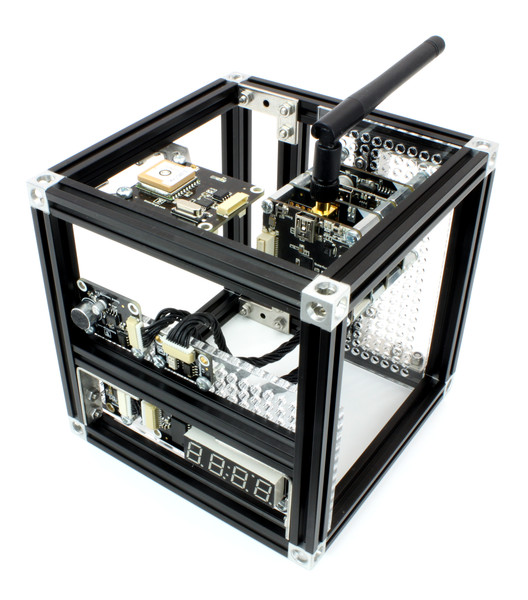 This thing would be doing well as a satellite, don't you think?