The new Ethernet Extension Version 1.1 is now available.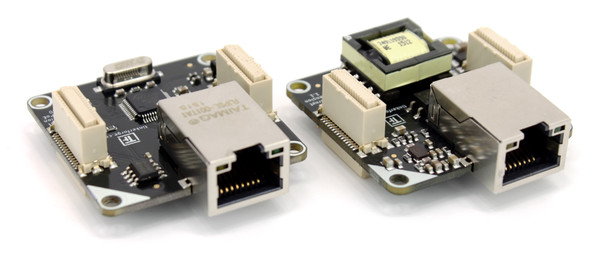 We have already been shipping the new version of the Ethernet Extension for one week, so the first of you already received it.
In version 1.0 we only had one Ethernet Extension with two different component placements (with and without PoE). In version 1.1 we now have to different products that have been optimized to be used with/without PoE. Additionally we updated the Ethernet IC from Wiznet W5200 to the successor W5500 and added additional filtering (RC low-pass filter) to the SPI data line. Because of the optimizations the Ethernet Extensions will now be even less vulnerable to interferences. There are no software changes necessary, both versions behave the same. The Master Brick firmware is compatible since version 2.3.1.
Furthermore we now have a K-Type Thermocouple in our shop.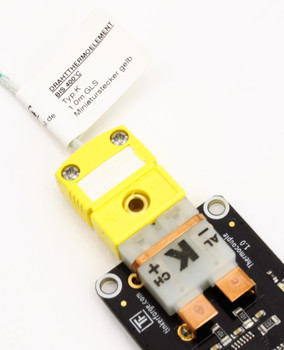 The Thermocouple is "Made in Germany" and has a class 1 precision (± 1,5 °C in the complete measurement range). Together with the Thermocouple Bricklet it is now possible to measure temperatures in the range of -40°C to +400°C with very high precision. For comparison: With the PTC Bricklet and a Pt100 Temperature Sensor you can only measure in a range of -35°C to +105°C.