As you may have already seen in the timeline, we are about to release a new series of Bricklets, the "Industrial Bricklets".
The new Industrial Bricklets are 100% compatible to the old Bricks and Bricklets, they can be distinguished by the following properties:
Power supply comes from the outside.

All in and outputs of the Bricklet are opto-coupled and thus galvanically isolated.

They are Software-Groupable (this allows to operate pins from different Bricklets concurrently).

Size: 4x4cm.

Connection: 8 pole pluggable terminal block.
With these properties we anticipate a high grade of inteference resistance, as it is needed in industrial environments. At first we will release three different Industrial Bricklets:
Industrial Quad Relay: Control four Solid State relays (example use case: Switching of big relay)

Industrial Digital In 4: Read four digital inputs, up to 36V (example use case: Communication with PLC)

Industrial Digital Out 4: Write four digital outputs, up to 36V (example use case: Control of frequency inverters)
Below you can see a pototype of the Industrial Digital In 4.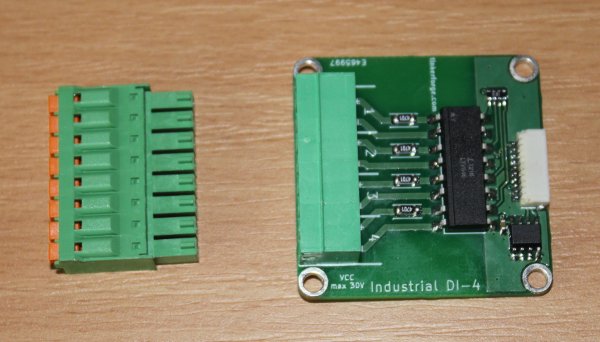 Other Industrial Bricklets are in the works, including a Bricklet that can measure a 4-20mA sensor with high precision.
The Industrial Bricklet circuit boards are already ordered. We are currently planing to put them in our shop in week 47.
To illustrate the opto-coupling, you can look at the layout of the Industrial Digital Out 4 Bricklet: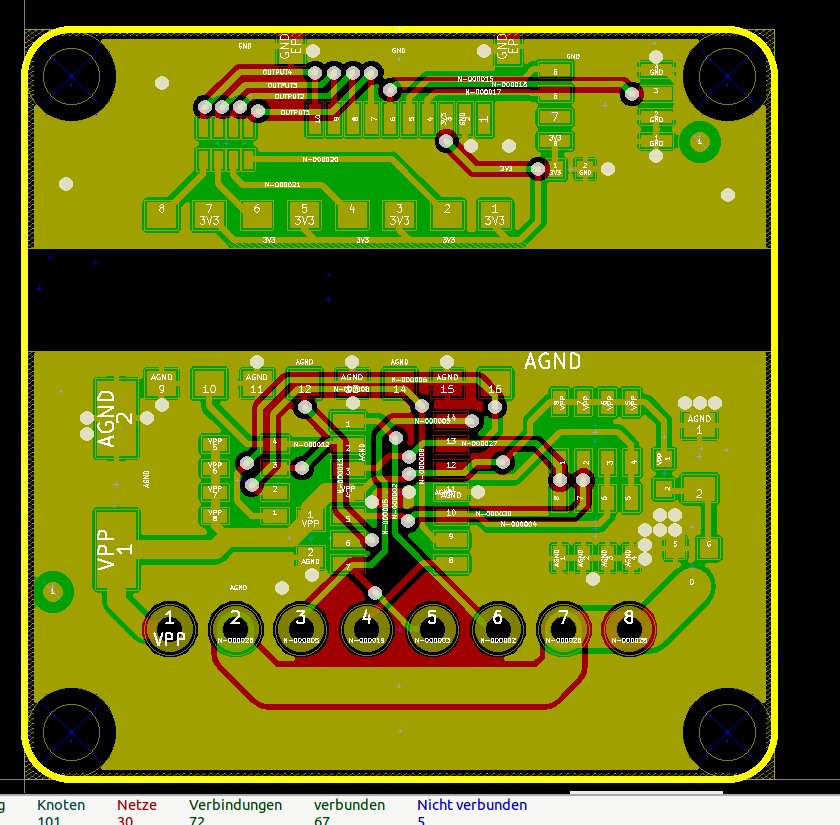 In the image you can see two copper layers and the conducting paths in them. As you can see, there is no electrical connection between Bricklet input from Brick (top) and output (bottom).
Sneak Preview: After the Industrial Bricklets and the new TF Protocol 2.0 we will also release a Master Brick 2.0 (with, among other things, EMI protection of up to 8kV for all 40 Pins that are outbound by the Bricklet ports) and shielded Bricklet cables. Stay tuned!