Yesterday we were at the CeBIT, invited by the CHIP Magazine, to take part at the award ceremony of the CHIP AWARDS. Unexpectetly we were allowed to take the price for "Product of the Year 2012″ home! The Awardees of the "Product of the Year" category in 2011 and 2010 were the major players Lufthansa and Panasonic, now it is Tinkerforge :-).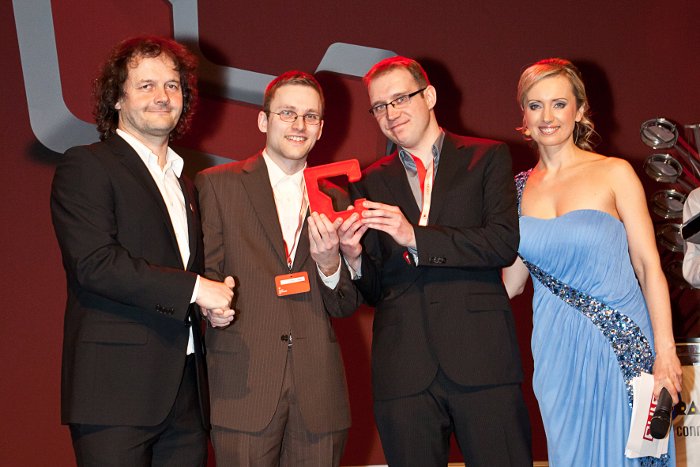 A video of the award ceremony can be viewed on website of Chip (video is in english).
We are very happy about the award, even though we didn't quite manage to smile on stage because of the tension. Many thanks to the jury and the CHIP team for the award!