Since we were often asked why the Mounting Kits don't include more screws, nuts, washers or spacers, we now introduce new Mountig Kits.
There are only 2 variants available now: 12mm Mountig Kit und 9mm Mountik Kit. Additionally there are now also longer screws (12mm long) available. With these it is possible to mount Bricks to cases with big walls.
The new 12mm Mounting Kit replaces the old 12mm Brick Mounting Kit and the old Bricklet Mounting Kit. Whereas the new 9mm Mountig Kit replaces the old 9mm Brick Mounting Kit.
The new kits contain:
4 spacers 9mm/12mm M3 (thread inside/outside)

4 spacers 10mm M3 (thread inside/inside)

8 screws M3

8 nuts M3

8 washers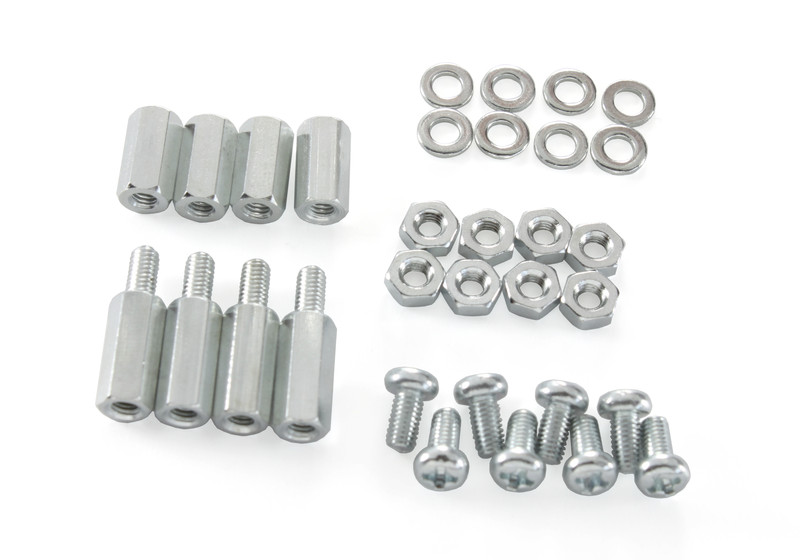 The new Mounting Kits have additionally 4 spacers 10mm, 4 screws, 8 nuts and 8 washers. Or differently said: A new 12mm Mounting Kit is an old 12mm Brick Mounting Kit + an old Bricklet Mounting Kit + 4 screws + 4 nuts + 8 washers.
We think that the new kits will cover all possible mounting possibilities:
The Brick/Bricklet can be mounted
from the bottom,

to other Bricks/Bricklets,

from the bottom while another Brick/Bricklet is mounted on the top,

from the top of a case with a gap, etc.
Additionally the new Mounting Kits come in resealable bags, so it is possible to easily preserve leftover parts.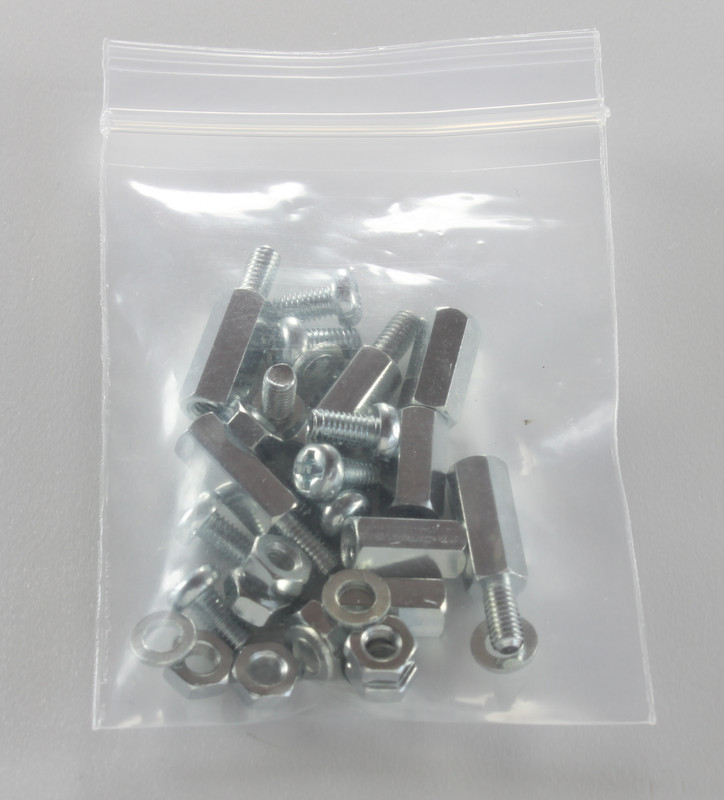 Edit: For bargain hunters the old Mounting Kits are now available for half the price until they are sold out!