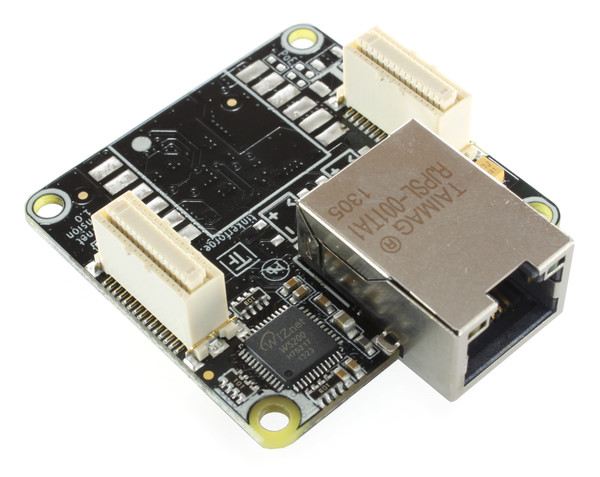 Almost a half year ago and after a long development time we have published the Ethernet Extension (see blog entry). It is one of the most popular Extensions and for example used in the successful Starter Kit: Server Room Monitoring. With it you can control Tinkerforge components from everywhere in the world.
The possibility to power components by Power over Ethernet (PoE) is used by many customers. The used power supply circuitry is complex and takes much of the available space on the board, of course this affects the price. For this reason we are now offering a version without PoE. The PoE circuitry is not assembled for this version.
The Ethernet Extension (without PoE) is available in the shop for 39.99€.