With the arrival of the newest Bricklet panel we have now completely switched all of our Bricklets to the 7 pole standard. Additionally there are three brand new Bricklets! The following new Bricklets are available:
The new "2.0"-Bricklets replace the last old 10 pole Bricklets. With this release we now have finally reached our goal to convert all Bricklets to the new 7 pole connector. The old 10 pole Bricklets are still available (with a reduced price!) as long as the stock lasts. We will not produce the old Bricklets anymore, but of course they will still be supported.
The Distance US Bricklet 2.0 is completely redesigned and it comes with a new sensor. It uses the MaxSonar HRLV MB1013 which offers a much higher resolution and accuracy compared to the old sensor. The Bricklet can now measure distances up to 500cm with a resolution of 1mm.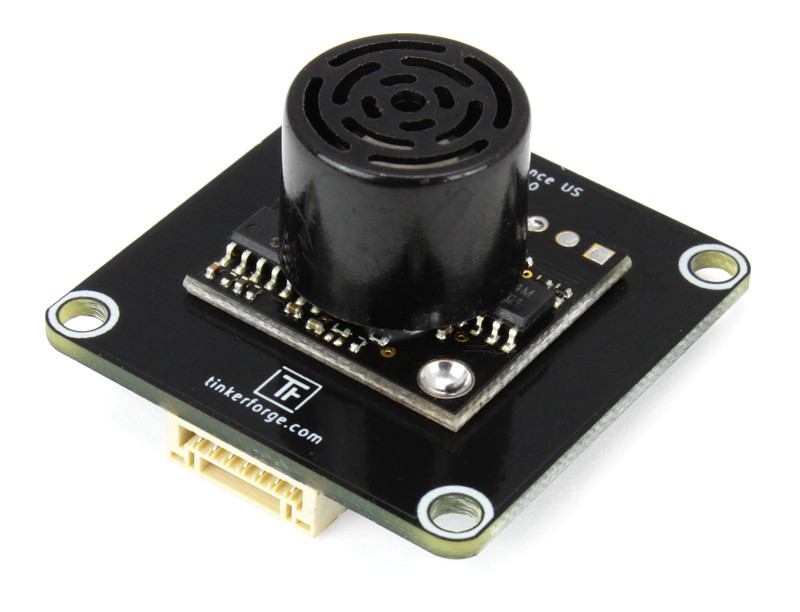 The new Compass Bricklet is a 3-axis compass. It measures angles with a resolution of 0.1° and an accuracy of 1°. The update rate can be configured up to 600Hz. Additionally the Bricklet measures magnetic flux density for all three axis.
With the Energy Monitor Bricklet you can measure mains voltages of 120V / 230V AC. To do this, the Bricklet uses a voltage transformer and a current transformer clamp. We offer one compatible voltage transformer and two different current transformers in the shop. The Bricklet comes pre-calibrated for these transformers. The Bricklet can measure voltage (V), current (A) and energy (Wh) as well as the real, apparent and reactive power, power factor and frequency.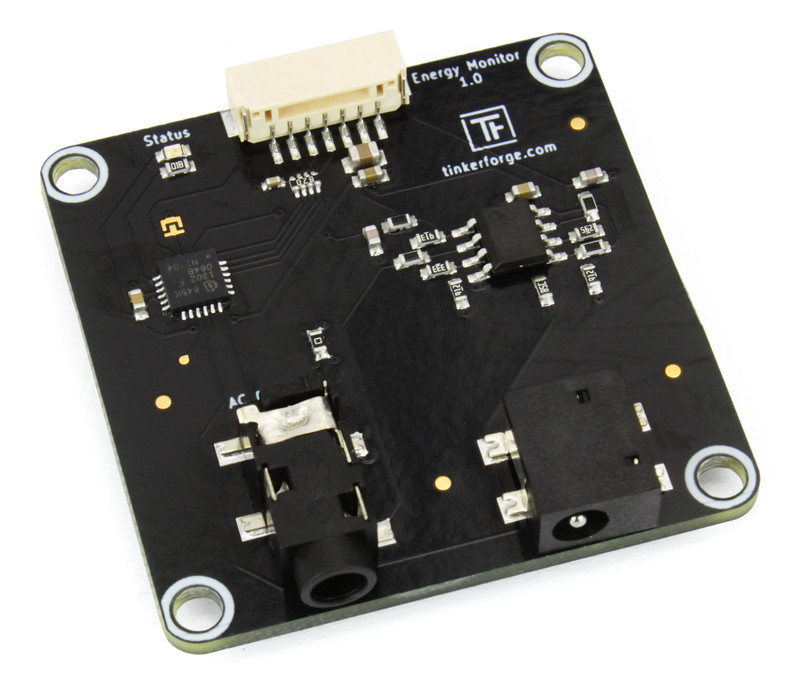 Additionally you can use the Bricklet to visualize the waveform for voltage and current: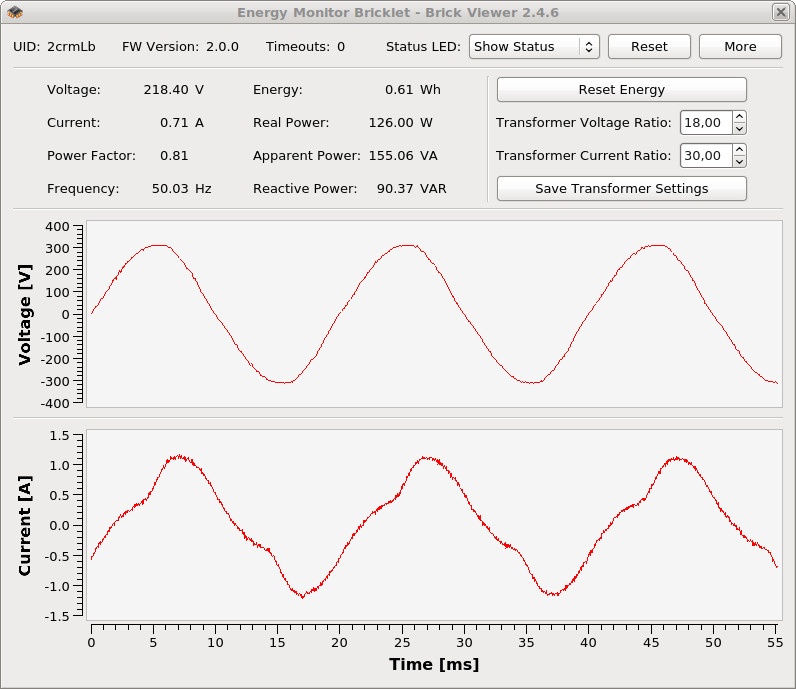 We will give you a detailed presentation of this Bricklet in a separate blog post soon!
The XMC1400 Breakout Bricklet can be used to develop new Bricklets. The circuit board comes with a XMC1400 microcontroller from Infineon. The pin headers on the board offer access to all available pins of the MCU. An extensive documentation for this Bricklet is currently still under construction. Please let us know if you are interested in designing/producing your own Bricklets!