Since we released the HAT Brick in the beginning of the year, it is possible to use the Tinkerforge building blocks directly with a Raspberry Pi. With our new Server Room Monitoring Kit 2.0 you can now also use the Raspberry Pi together with the HAT Brick to control the kit. The new design has several more advantages beside this.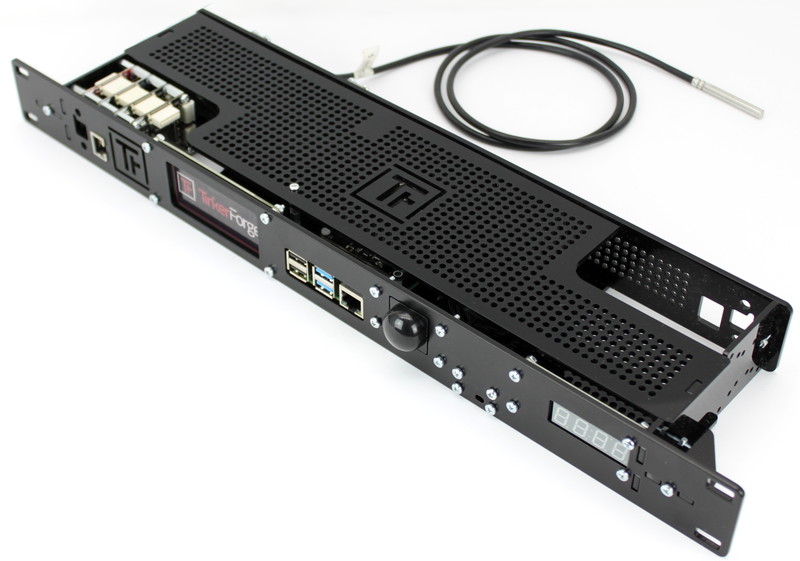 With this new design it is possible to connect the cable from the front as well as from the back of the enclosure. It is now possible to hide cables at the back.
The new enclose also has more space available compared to the old version. You can use a stack of Bricks in parallel to a Raspberry Pi + HAT Brick. It is possible to attach up to two stacks with 4 Bricks each and additionally the Raspberry Pi and HAT Brick. Thus it is now possible to connect over 40 Bricklets.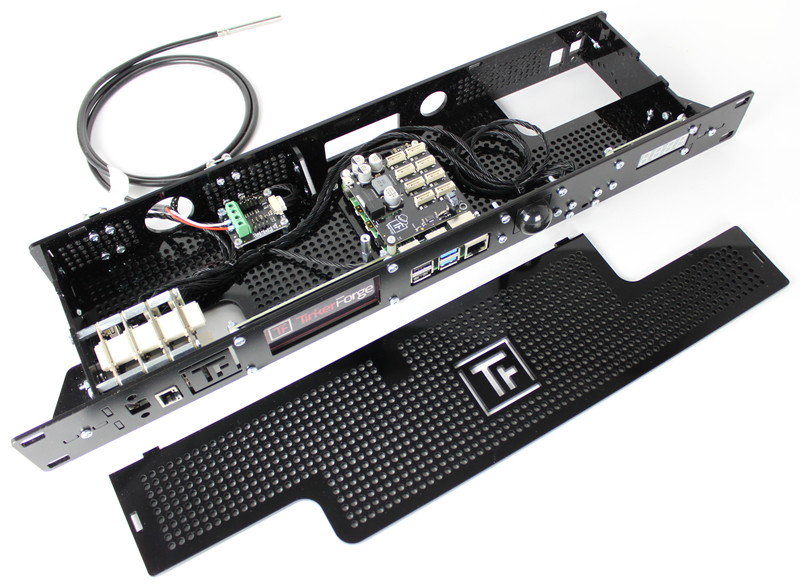 The basic configuration of the new Server Room Monitoring Kit 2.0 also includes a Segment Display 4x7 Bricklet 2.0 and a E-Paper 296x128 Bricklet (black/white/red). You can use the display Bricklets to show errors. With the E-Paper Bricklet it is possible to display an error message that persists even during a power outage!